"Who brought the fly?"
"No, no, no, this is WA. They brought us"
That's when I knew the Communications Career Kickstart workshop was going to be a good class. When the thirteen creatives stopped chortling, Pete Court continued his performance without a hitch. We were all enamoured by his energy and the way he captivated our attention. It was a modern Midsummers Night's Dream, and Pete Court was our Puck keeping us all on the edge of our seats. We drank in the performance as if it was indeed Midsummer and we were all pining for a pint.
'Where does creativity come from?' was one of the fascinating topics of the day. It's really best that I don't answer this thrilling question for you, for you would miss the journey which is what it's all about after all. And journey we did.
This workshop was not intended for "creatives" only, though it did draw them. No, this was a day for everyone. It's incredible how being around creative people inspires you to be more creative. James Cooper, who in my opinion would make an excellent Oberon, gave us an excellent activity. He displayed a picture and asked that we write something about it. Some were immediately excited about this project, others were not so sure. In the end, everyone quite willingly shared what they wrote and it was amazing. Sharing, for starters, is not always easy but that everyone wrote something different and meaningful to them was what made that moment so rich. It was quite a tasty experience and I'm certain it made everyone think "why don't I write more often?".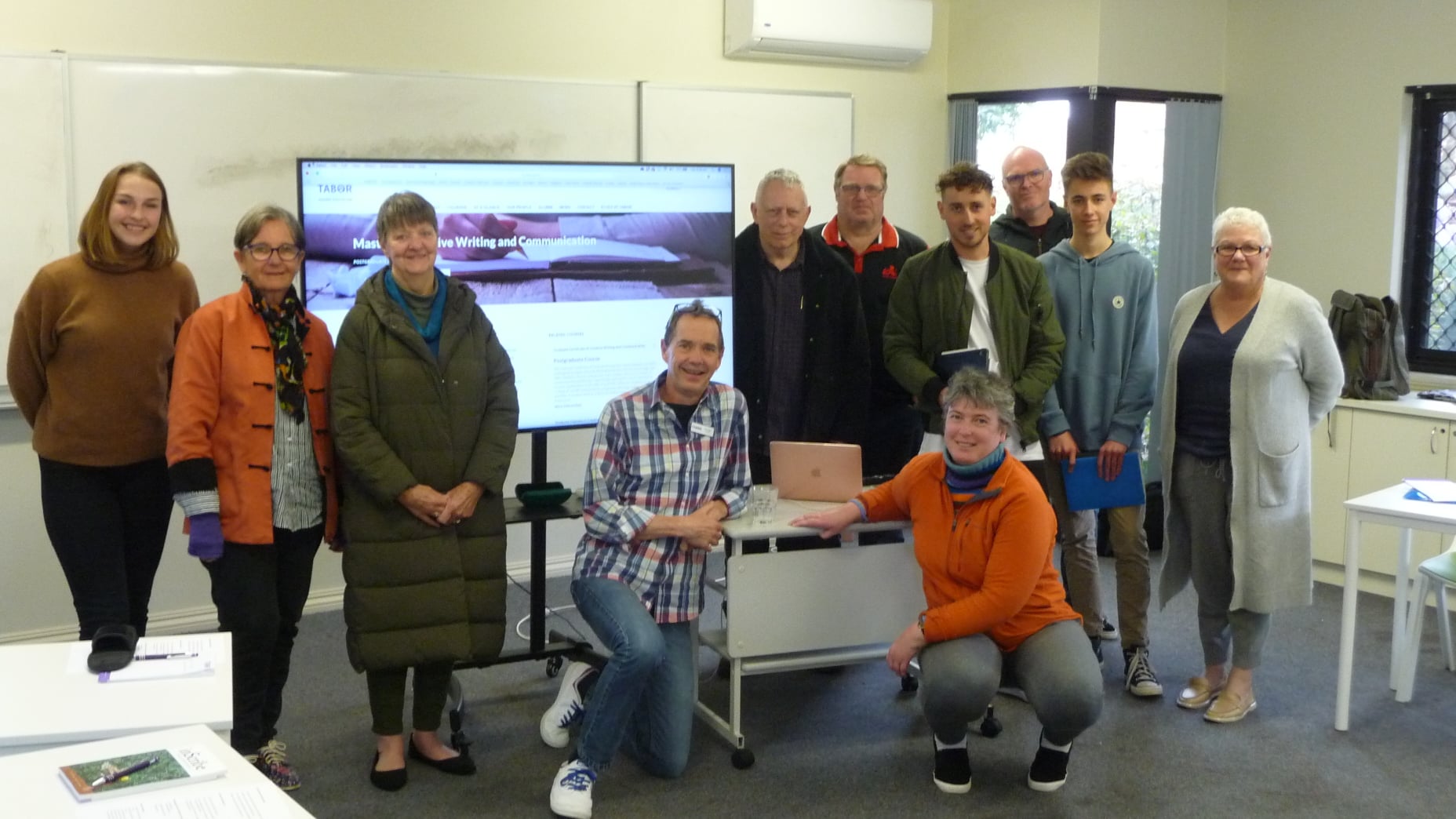 All in all, it was an inspirational day. Writing is a powerful thing. I loved it when the person beside me whispered in my ear after Pete read out his interpretation of the picture: "You can tell he's a writer". Pete had indeed given us a taste of a practiced writer, and it was delightful!
Pete and James are both wonderfully thrilling teachers and Creative Writers. Who better to take you on the journey of word wielding, idea capturing, and confidence-building indeed?
Written by Dayna Staszewski-Hose
Administration Officer in Perth