We're excited to announce Tabor Advance 2021
Tabor Advance has been developed as a reflection of Tabor's commitment to the ongoing growth and development of those serving within the community professions.


This Professional Development Day seeks to equip and encourage teachers, ministry workers and other not-for-profit staff through the delivery of relevant, informative and engaging professional development sessions.
THE PROGRAM
Includes 12 different professional development sessions from which delegates can select four of greatest interest to them.

Covers a vast array of topics which have been developed through community consultation to ensure real world application.

Is offered free of charge as our gift to you.

Includes provision of a professional learning certificate for sessions attended.
DATE: Saturday, 28 August 2021
VENUE: Tabor: 181 Goodwood Road Millswood SA 5034
Attendees can select 4 out of 12 possible sessions with topics covering:
• Staff wellbeing and self-care;
• Leadership flourishing;
• Developing and expressing faith and hope;
• Creative thinking;
• Enriching our relational encounters;
• How to have spiritual conversations;
• Overcoming obstacles;
• Literacy learning;
• And more.
Please register below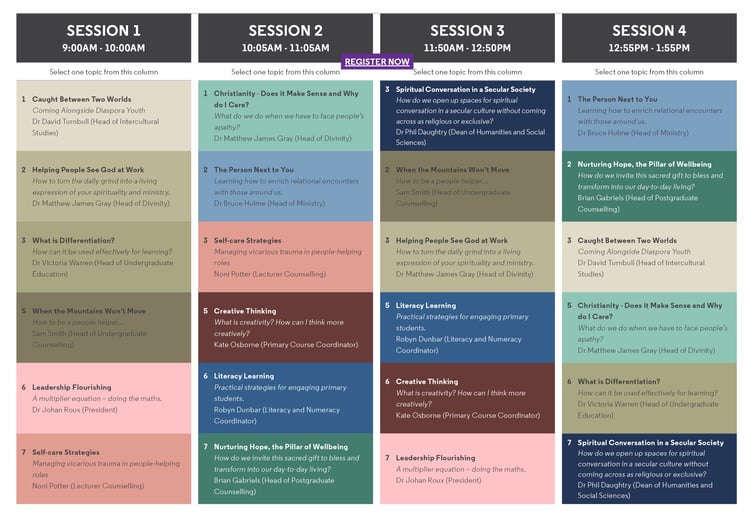 The Tabor Advance event will be managed according to COVID safe guidelines and practices. In the instance of imposed government restrictions, this event will go online.