Tune into your future career with Tabor's Bachelor of Music
Wednesday, 12 October 2022 | 6:00pm - 8:00pm
181 Goodwood Road Millswood SA 5034

Tabor is hosting a Bachelor of Music Open Night. You can meet with lecturers, visit themed rooms, find out about course information, and subject selection. There will be live music, giveaways, tips for auditioning, and much more.
If you are looking to find out more about Music Psychology, Music Education, Digital Music, Performance Skills for the Music Industry and more, register NOW for the Tabor Bachelor of Music Open Night and unleash your passion.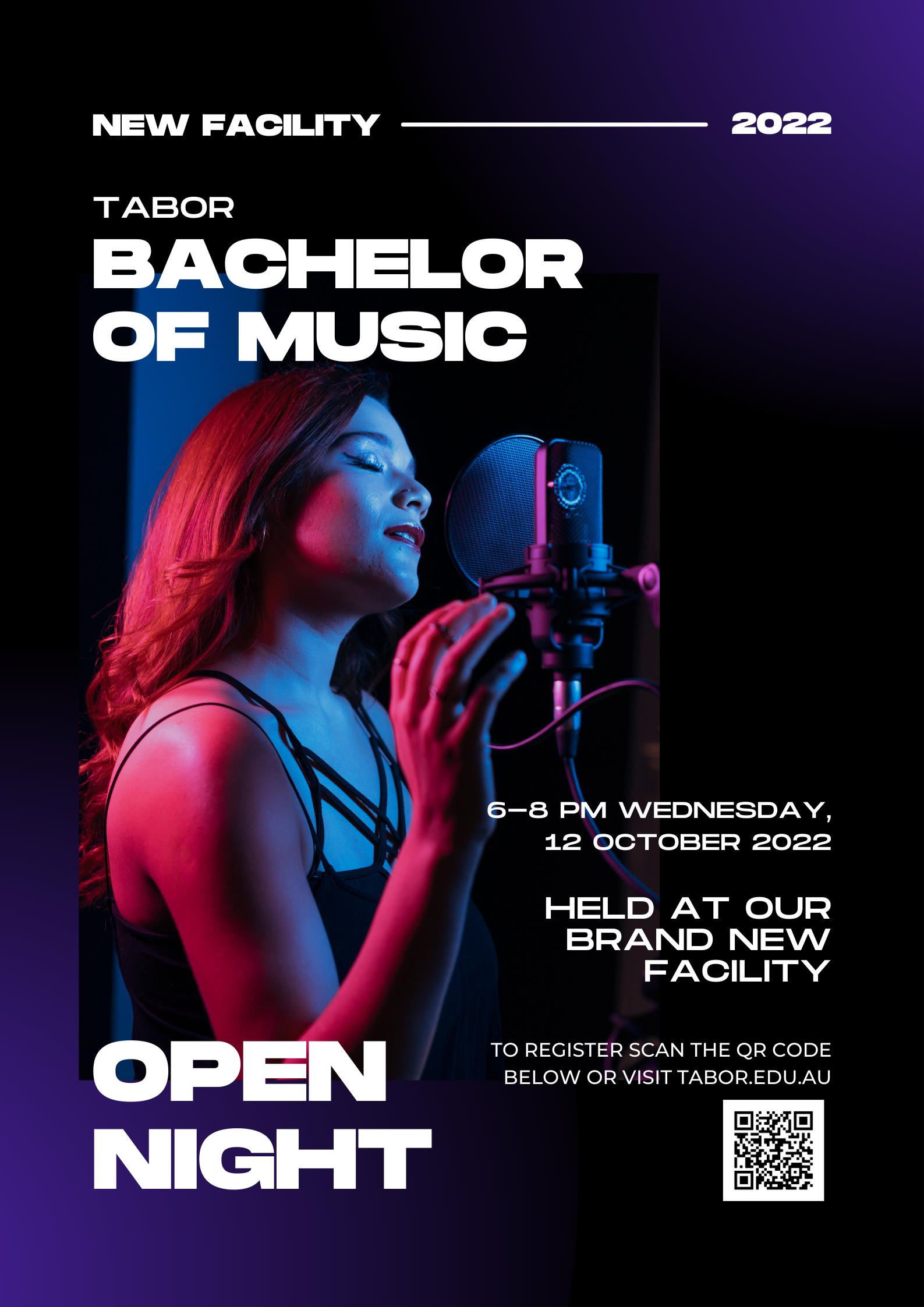 Contact
To get more information on our Bachelor of Music program please direct students online or to our social media channels (listed below).
Tabor Music Department
Kat Clark: Email
Phone: 8373 8777
Tabor web page
Music web page
Facebook: tabormusicdepartment
Instagram: tabor_music_adelaide
Head of Music: Dr Janelle Fletcher