Please join us for our grand opening of the Tabor Institute of Music (TIM)!
Friday, 2 December 2022 | 5:00pm - 8:00pm
181 Goodwood Road Millswood SA 5034

We're excited to bring this state-of-the-art venue to your neighborhood and can't wait to welcome you. Join us for an evening of good music, good food, and good conversation.
If you are interested in looking to find out more about Music Psychology, Music Education, Digital Music, Performance Skills for the Music Industry and more, what better opportunity than on this night too. Staff members and current students will be present for a "walk through" of the facility.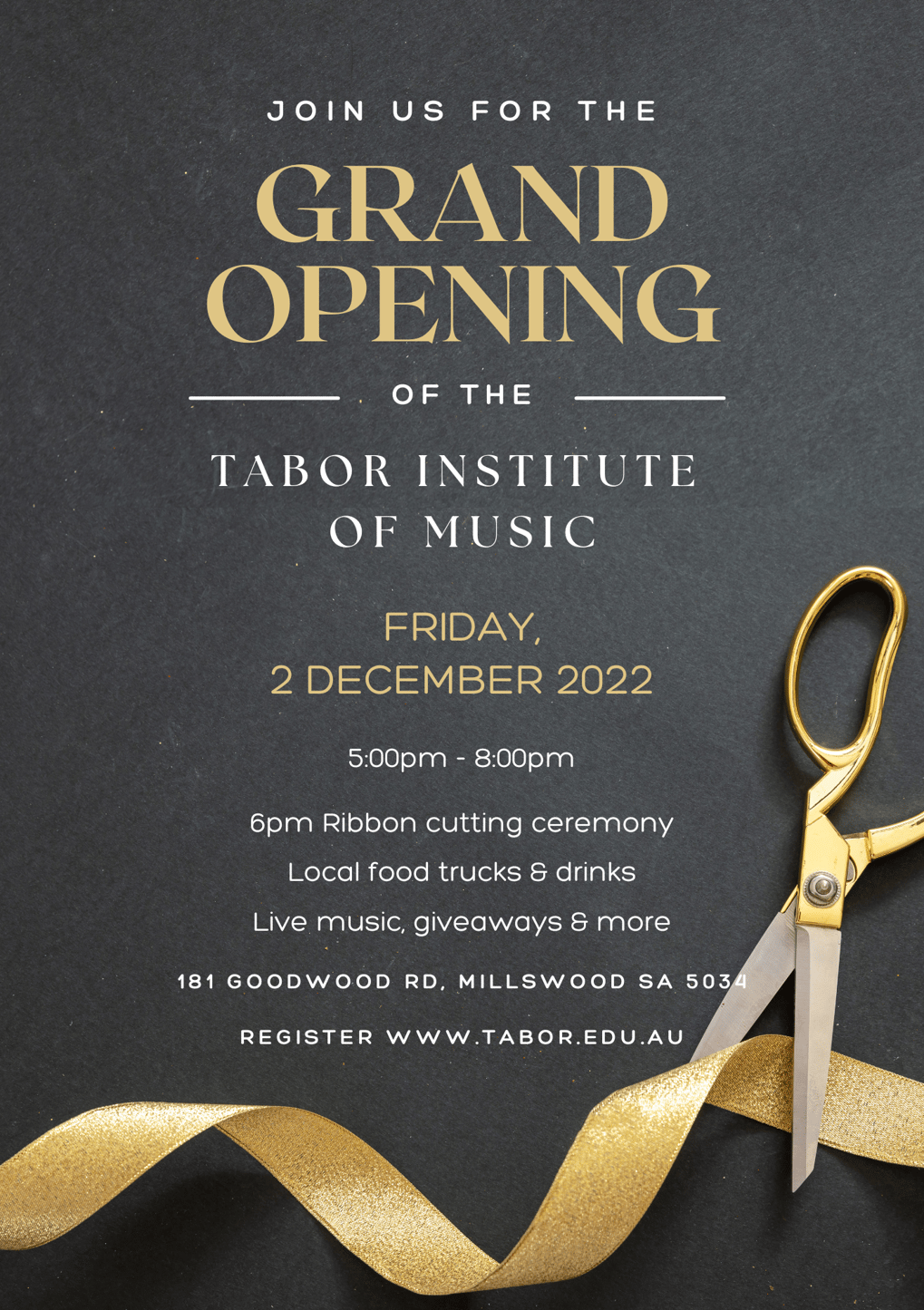 Contact
To get more information on our Bachelor of Music program please direct students online or to our social media channels (listed below).
Tabor Music Department
Kat Clark: Email
Phone: 8373 8777
Tabor web page
Music web page
Facebook: tabormusicdepartment
Instagram: tabor_music_adelaide
Head of Music: Dr Janelle Fletcher