Tabor Faculty of Education Twilight Graduand Celebration
Thursday 28th September 2023 | Sporting Car Club, Unley
The annual Tabor Twilight Graduand Celebration is a highlight in the Education calendar. A graduand is someone about to receive an academic degree, and the Graduand Celebration marks the achievements of our preservice teachers in the final stage of their Initial Teacher Education degree ahead of their official graduation in April of the following year. This event brings together our graduands and their loved ones for an evening of reflection, gratitude, sharing of stories, and acknowledgement of achievements.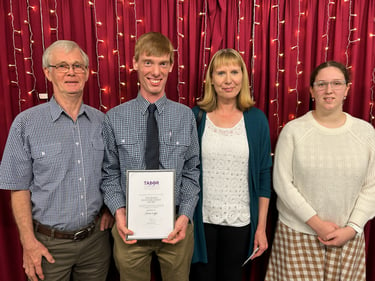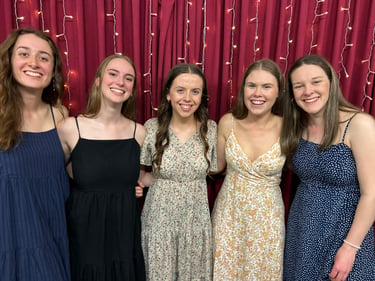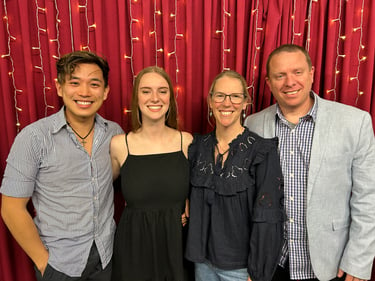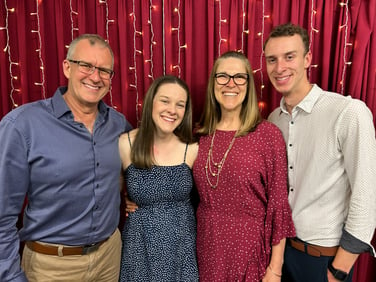 Ms Kate Osborne (Head of Program (Primary) opened the event, with Dr Victoria Warren (Deputy Dean; Head of Program (Secondary)) giving us the key address.Following this, we had a time for our graduates to share about their time at Tabor and tell stories about their journey. Many shared about the uniqueness of Tabor, and their strong connection and sense of community with their fellow students and lecturers. Some graduands' families also shared how they felt like the students were really valued and supported by the Tabor staff.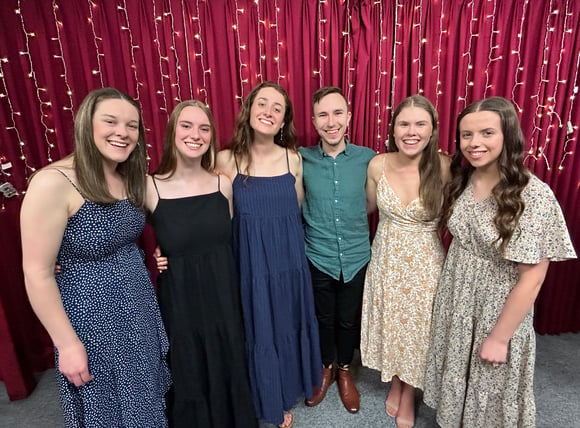 Several awards acknowledged graduands' achievements. The Dean's Award was presented by Dr Victoria Warren to Natalie Drew in recognition of hard work and reliability shown throughout their course and Deans Encouragement Award being presented to James Leigh recognising the faithfulness to their calling to teach and creative approach to teaching. Kathryn Button (Director of Christian Schools Global Connect, the international arm of Christian Schools Australia) presented the Christian Schools Australia sponsored academic-based and Integrity in Scholarship Awards to Stephanie Keley, Joshua Boyce and Natasha Slee, with Caitlin Rijken and Kirsty Chalker achieving an academic achievement award.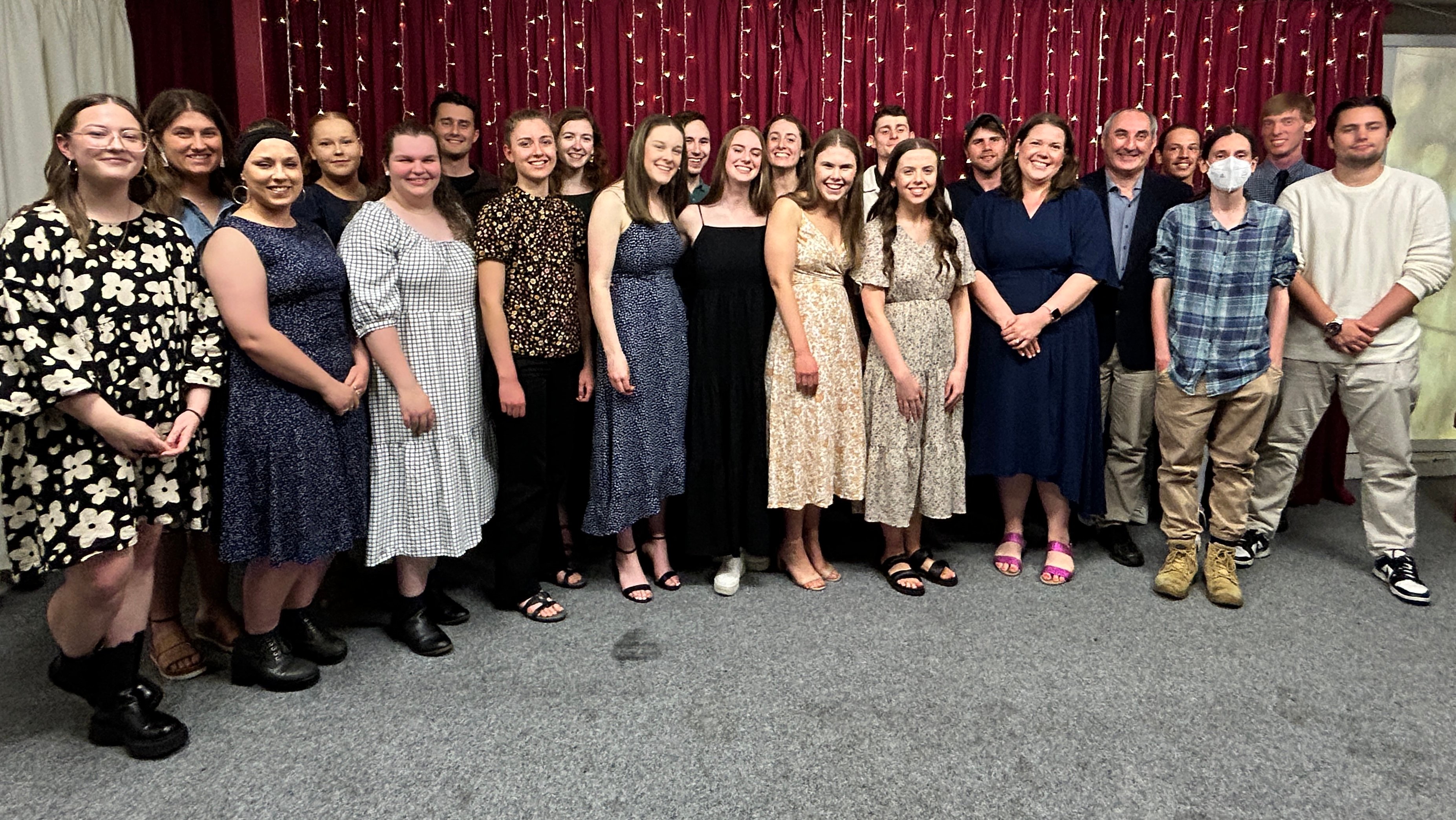 Kathryn also gave a few words about the Christian Schools Australia association.
The evening ended with a toast to the graduands led by Dr Victoria Warren - we are very proud of you and confident that you will go forth as excellent teachers who will teach ethically and meaningfully and enable the next generation to do good in their world.Followed by a prayer by Jenny Cox on behalf of Education faculty staff, and then a prayer by graduate Jacob Meinelon behalf of the graduands.